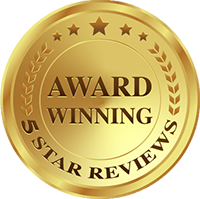 Uncategorized
Squeakie Kindness Kit

$

19.90

Squeakie Kindness Kit – Hand Sanitiser

Hand Sanitiser: Our original Squeakie formula with new packaging and two essential oil scents to choose from. Our Squeakie Kindness Kit includes 2 x Squeakie 50ml bottles. One for you and one for a friend. One is our original Lime & Palmarosa scent. The other is our beautiful new Sandalwood, Copaiba & Tangerine essential oil scent. Just pop a note on your order details if you'd prefer 2 of the same scents instead.

Squeakie Eco Pack

$

19.95

Squeakie Eco Pack – Hand Sanitiser

Our 250ml Squeakie eco pack is for your home, work or car, or to refill x 5 your 50ml Squeakie. The eco pack is our original formula with a beautiful new essential oil scent, Sandalwood, Copaiba & Tangerine. Our original Lime & Palmarosa scent will be available in the eco pack option too in a few months.

Squeakie World

$

29.90

Squeakie World – Hand Sanitiser

Squeakie World is a 50ml Squeakie in our original Lime & Palmarosa scent, together with a 250ml eco pack in our beautiful new Sandalwood, Copaiba & Tangerine essential oil scent. When you finish your 50ml Squeakie, you'll have 5 more refills. Recycle your 250ml eco pack when finished and reuse your 50ml Squeakie for life.

5 star reviews

Best hand sanitiser ever!… This is the greatest. It's so softening, smells beautiful and makes my hands feel super clean. I will use this forever now.

Nourished Life Verified Buyer, 2019

I think this is the best hand sanitiser on the market. Love this product.

Chris, 2019

Couldn't live without it! I've been using this for years and love it – it's the only one that doesn't irritate my hands

Bri, 2019

Absolutely love it. Other sanitisers are full of nasties and make your skin red… don't trust any other brand!

Lisa Reynolds, 2020

I won't use anything else for myself or my kids.

Naomi Gavan, March 2020

Must have… I don't go ANYWHERE without it. Best hand sanitiser you can get.

Nourished Life Verified Buyer, 2019

Naturally Great. Ticked all the boxes for us – all natural, effective, easy to use. It's become a staple in our house.

Anna Z, January 2020

This is the only hand sanItiser I use & trust.

Rens 2019

This little beauty is a winner. Every person in my family has one. Its in my bag everyday. Just knowing it kills germs and is gentle on all our sensitive skins is a winner for us.

Jenny, 2019

We love Squeakie. The other natural ones we have bought just aren't as nice to use.

Michelle, 2020

I was fortunate enough to have bought Squeakie more than 12 months ago and I absolutely love it.

Lynne, 2020

I adore your product and tell every like minded store that they should stock your product.

Cate Hemmings, 2020

I have a skin allergy and cannot use any other hand sanitiser.

Lisa Holland, 2020

We love Squeakie and my girls (and myself) don't have any skin reactions from your hand sanitiser. Keep up the good work

Michelle 2020

My Mum and I use your hand sanitiser. Its the best! My Mum has very sensitive skin and will only use Squeakie

Rowena Clarke, 2020

I have allergic reactions to the chemicals in hand sanitisers. I can't believe I found you.

Karen Kellock, 2020

Soooo excited about the eco pack!!! Squeakie is my fav product!!

Kate Erikson, 2020

I love your product

Kate Thorson, 2020

I have been using Squeakie for several years and love your product!

Joceyln Luck, 2020

My skin feels like its just about to fall off with all these strong chemical sanitisers, my skin feels like sand paper. Need Squeakie!

Paulette Tibaldi, 2020

The best hand sanitiser I have ever used

Tina Bongi, 2020

It's the only sanitizer I trust & like.

Kristie Graham, 2020

I love your product, it's the only one I use

Renae Briggs, 2020

I'm a health care worker and Squeakie is the only product my skin can tolerate.

Vanessa Mee, 2020

My favourite hand sanitiser. I use Squeakie in my clinic.

Michelle Rankin, 2020

Love your hand sanitizer!

Zara Segal, 2020

Squeakie hand sanitiser- just love this product.

Stephanie Meyer, 2020

Love your product.

Tracey Douglas, 2020

Thankyou thankyou thankyou
Love the feel of this product

Genevieve Sinclair, 2020

I love Squeakie as it was the first one I came across with no nasty ingredients.

Susan Whittaker, 2020

A beautiful product

Malinda Muir 2020

Love this product 😉

Bec Miller, 2020

My family all use Squeakie hand sanitiser

Patricia Mills, 2020

I'm a Squeakie fan!

Teresa, 2020

I have really bad dermatitis and Squeakie is one of the very few sanitisers which doesn't make it flare up.

Natalie Gordon, 2020

Love this!
Only hand sanitiser that doesn't flare up my dermatitis. Will definitely buy again

Kylie, October 2017

Wish I new about this sooner
Smells so fresh and clean and feels great to not have the alcoholic dryness that most of the other products give you when you buy from supermarket. I use it on my little girl at the park too..its handy size means it is always clipped to the pram.. love this product!

Dom, October 2017

Love
I love this product. As someone that suffers from hand dermatitis I'm always hesitant to put new products on my hands and this is the first sanitizer I have used that doesn't dry out my hands and doesn't have that heinous hospital smell about it

Jess, September 2017

Wonderful and toxic Free
I am not one to use hand sanitizers but my partner has grown up using the toxic version so I bought this to provide a non toxic alternative! It became invaluable to us when we traveled Europe and when we go out for picnics with the kids. I feel happy and content knowing it is safe and non full of rubbish toxins and the smell is very pleasant. It is light, non greasy, no residue and evaporates quickly.

Julia, 6 July 2017

Love this!!
This is fantastic. Love that it's toxin free while working the same as the other hand sanitisers on the market.

Nikki, August 2017

Love it!
Have been looking for a toxin free version for ages! Doesn't dry my hands out like the supermarket variety, nor does it smell completely overpowering!

Natasha, August 2017

Love it
Smells nice and feels great on my skin

Emily, July 2017

Best Hand Sanitiser
I love this product. I wasn't sure about a natural version of this at first, but it has really won me over. There's no horrible chemical smell. It doesn't dry out my hands like other non natural versions. The packaging is convenient and doesn't leak. A little goes a long way, so this will last ages. My young child likes using it too!

Laura , June 2017

Doesn't irritate my skin
So much better than what I've used previously from shops; only a little is needed, so well worth the price tag.

Maureen,15 June 2017

Great smell and a little goes a long way
I use this all the time for myself and the kids. You only need to tiniest little bit (which I found out the hard way) so it will last a long time. Handy size and the smell is decent enough too.

Tina, June 2017

Always in my handbag
I love this sanitiser, I have it in my handbag at all times ready to use on me and my kids! Bottle is lasting a long time, you only need a tiny amount. It has no nasty strong smell. I recommend this product!

Sally, June 2017

Awesome
Absolutely love this hand sanitiser. I put one in my kids school bags to use before eating.

Lisa, May 2017

Amazing, won't travel without it
So great to have a natural alternative to all the chemical mainstream sanitising products! Didn't think it was possible. Doesn't strip your hands. Bottle lasts a long time. Won't travel without it!

Jennifer, May 2017

Great for kids and sensitive skin
I love how its natural. Perfect for my 3 year old and my skin which is sensitive to the other harsh antibacterial gels. Excellent product!

Eugenia, 18 April 2017

Perfect for kids
This is the best natural hand sanitiser I've tried. No strong smells, gentle on hands and perfect for little ones to clean hands on the go. A must have!

Jenny, April 2017

Lovely
Smells great and leaves hands feeling nice

Laura, April 2017

Recommended!
Very easily absorbed. Nice fresh scent. Great to have a natural alternative/

Stephanie, May 2017

Great natural alternative
Great product i can use in day care that is natural!

Nikita, May 2017

Fantastic
I use hand gel santiser in my work all day long and have switched to this instead. I will never use anything else it is fantastic and it does not dry out your skin at all.

Caroline, March 2017

Love it
Nice smell and fast drying

Michelle, 29 March 2017

Best Natural Hand Sanitizer!
Regular customer! I have tried many sanitisers & a few natural hand sanitisers – and this is the best. Nice feel, not sticky, little goes a long way. Doesn't dry out my hands when I use it a lot in winter. No overpowering smell like others. Great size – I have 1 in my car, handbag, kitchen.

Annie, March 2017

Great product
This is brilliant. Keep in my handbag for when the kids want food when we are out and about. Love that it's safe for them unlike other sanitisers

Nicole, March 2017

Great Product
Pleasant smell and a little goes a long way!

Mel, March 2017

Excellent product
My kids love this and they use it all the time

Keti, February 2017

Must have travel companion
I recently spent 6 months on the road and this was an absolute must to keep my hands clean while travelling! Smells good, not sticky. Can sometimes be hard to open but at least it doesn't leak through my bag. Seems to last well too and a little goes a long way.

Xanthe, February 2017

LOVE
I purchased this for an overseas trip and I don't know what i would have done without it – i used it so much! No need for toxic hand sanitisers when this is available!

Anna, February 2017

Great natural alternative
This is my pick of natural hand sanitisers – it has a pleasant smell – not over powering and I don't find it too drying on my hands.
Great size and handy loop for easy of storing and handling especially with travel use.

Dee, December 2016

Mild smell
This is fantastic! The smell is not overpowering at all and I feel so much better using it on my toddler than commercial hand sanitiser

Amy-Louise, December 2016

Great! Perfect alternative!
A must have when you travel! Take it with me everywhere. What an amazing alternative to the nasty mainstream chemical versions.

Jennifer, December 2016

Favourite Product
I have bought this product so many times over, will never go back to other hand sanitizers, love love love!

Teesh, December 2016

Awesome!
I love this product so much – it is handy to keep in my bag. Doesn't dry your hands, doesn't smell or sting. Far better than the chemical-laden antibacterial sanitisers on the market. Will definitely buy again.

Lauren, November 2016

Great product
Perfect size to carry in handbag for easy use. Love it!

Alex, December 2016

Best available
My skin stings using ordinary hand sanitisers so this is a godsend, no stinging or irritation with this little gem!

Maureen, November 2016

Awesome
Fantastic natural alternative to those nasty hand sanitisers. Leaves your hands feeling so soft and has a great smell too.

Debra, October 2016

Best Ive used by far
lovely smell and doesn't leave any residue on your hands.

Kate, October 2016

Love
Really great product. Will purchase again.

Jen, September 2016

great product
great product, was happy to use it I would buy again

Sonya, September 2016

A must have item
Working in a prison I'm constantly sanitising my hands & it's great to know I'm using an all natural chemical free product. My hands feel really clean using this & aren't left feeling sticky or stinking of chemicals like with many other hand sanitisers. This is a perfect travel size to keep in my handbag & the car.

Jess, September 2016

Non Toxic and great for the family!
I never was intersted in using antibacterial hand sanitizers before as I knew they were not good for us. But my boyfriend is obsessed with cleanliness and I knew if I didn't pack something I was happy with, then he'd take his own poisonous one on our european trip. I took this in my bag everywhere we went, so when he felt he needed to clean his hands, I whipped it out, knowing it was SO much better that "commercial" sanitizers. Smells great, feels great and light and is no way chemical-like or offensive.

Julia, September 2016

Best hand sanitiser out there!
My only complaint is that it's not available in a bigger size/refill bottle!! Lovely scent but doesn't linger too long, not too drying but not slimy either, I've even used it as acne spot treatment in a pinch!

Jess, September 2016

A hand bag essential!
This is a great natural hand sanitiser. Doesn't leave your hands feeling dry. Great knowing there's no harsh chemicals especially when the kids are using it

Lyn, August 2016

Perfect!
I love the idea of hand sanitiser but always worried about what was in them. This one is amazing, doesn't leave my hands dry, irritated or itchy at all. Feels like hand moisturiser with the added bonus of feeling clean.

Shannon, August 2016

Amazing!
This hand sanitiser is amazing! It smells nice and leaves your hands feeling soft afterwards. It doesn't dry out the skin and leave a nasty taste. I'm buying more to give to my friends.

Eileen, August 2016

Lifesaver for Mums and Bubs!
My son was born prematurely so using hand sanitiser became one of our rituals everywhere we went. As I started delving into the world of more natural lifestyle choices I realised how seriously harmful mainstream hand sanitisers were…however old habits die hard and I struggled with the thought of not having something on hand (pardon the pun ha!) for me and my children when we are out and about…when I stumbled across this product I was quick to buy it and have never looked back. Not only is it effective and gentle on our skin but it lasts AGES! Knowing I am reducing my kids exposure to germs without exposing them to harmful chemicals makes one less thing on my mothers guilt list and that is something to be grateful for!!

Rhiannon,June 2016

Brilliant Stuff
I love this product. Smells great and works brilliantly. We always take hand sanitizers on hols, I love how much "healthier" this product is for my family. A new handbag staple.

Lindsey, June 2016

Where has this been all my life?
Seriously, where has this been all my life! I love it that this stuff doesn't dry your hands and you can carry it discreetly without looking like a germaphobe!

SJ, June 2016

Love this stuff!
I've really been on the lookout for a natural hand sanitiser, and this ticks all the boxes. The chemical ones often leave such a nasty alcohol taste on your skin – this smells lovely going on, dries quickly, and leaves no taste at all. A little goes a very long way too!

Kerri, April 2016

Perfect!
I'm so happy with this product. I have it in my purse all the time. It smells nice and leaves hands smooth and soft, not like the horrible supermarket stuff.

Aleks on 18 April 2016

Great product and price.
So happy I found this product it feels great on my hands and not drying. The price will certainly make me repurchase as this is about $20 cheaper than my previous natural hand sanitiser!!

Rachel, November 2015

Best hand sanitiser, hands down

Have been using lots of hand sanitisers lately (of course) and this one is by far and away the best. Never drying on my skin, no dodgy ingredients. Can't recommend enough.

Vanessa, 2020

We'd love your Squeakie review

ingredients

Squeakie has proudly sourced the most natural and sustainable alcohol in the world- the purest, highest grade milk whey alcohol with no unlisted toxic denaturants. We've combined 62% pure milk whey alcohol with an all natural healing skincare serum featuring 6 x certified organic ingredients.

Ingredients List for our Original Lime & Palmarosa Ingredients List for our new Sandalwood, Copaiba & Tangerine

packaging

Squeakie's 100% sugar cane packaging is 100% recyclable, and is kinder to the planet than petroleum based plastic, being a renewable resource and a more favourable carbon footprint.  We hope all Squeakie people recycle their Squeakie 250ml bottles and keep their 50ml Squeakie bottle for life. That is the kindest option for hand sanitiser packaging.